https://www.onclive.com/web-exclusives/fda-issues-complete-response-letter-for-pegfilgrastim-biosimilar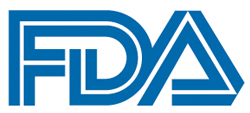 Biocon has announced that the FDA has issued a complete response letter (CRL) for Mylan's biologics License Application (BLA) for MYL-1401H, a proposed biosimilar for Amgen's pegfilgrastim (Neulasta).
The company issued a statement reporting that the CRL relates to a pending update of the BLA to include information regarding facility requalification activities taken since the addition of recent plant modifications.
"The CRL did not raise any questions on biosimilarity, pharmacokinetic/pharmacodynamic data, clinical data, or immunogenicity," Biocon's statement noted. "We do not expect this CRL to impact the commercial launch timing of biosimilar pegfilgrastim in the United States."
Biocon is developing MYL-1401H in partnership with Mylan. The companies filed the BLA in February of this year. The FDA originally set a deadline to issue a decision on MYL-1401H by October 9 under the Biosimilar User Fee Act.
MYL-1401H is 1 of 6 biosimilars the companies are developing together. A biosimilar is a biological product that is demonstrated to be highly similar to an already-approved biological product, and that has no clinically meaningful differences in terms of safety, purity and potency from the reference product.
According to its label, neulasta is approved by the FDA to decrease the incidence of infection, as manifested by febrile neutropenia, in patients with non-myeloid malignancies receiving myelosuppressive anticancer drugs associated with a clinically significant incidence of febrile neutropenia.
Results from a phase III, multicenter, randomized, double-blind, parallel-group trial of MYL-1401H versus EU-pegfilgrastim were published in the
Annals of Oncology
in October 2016. In the trial, chemotherapy- and radiotherapy-naïve patients with newly diagnosed stage II/III breast cancer (N = 194) were randomly assigned in a 2:1 ratio to receive MYL-1401H or EU-pegfilgrastim every 3 weeks for 6 cycles.
The primary efficacy endpoint was the duration of severe neutropenia (DSN) in cycle 1, defined as days with absolute neutrophil count (ANC) <0.5 × 109/L in the per protocol population. According to the investigators, MYL-1401H would demonstrate equivalence if the two-sided 95% confidence interval of the least squares means difference between the DSNs falls wholly within an equivalence region defined as [-1, +1 day].
The mean ± standard deviation DSN was 1.2 ± 0.93 in the MYL-1401H arm and 1.2 ± 1.10 in the EU-pegfilgrastim group. The 95% CI of least squares means difference [-0.285 day, 0.298 day] was within the [-1 day, +1 day] range. Sensitivity analysis corroborated that result.
Other endpoints of the study, including grade 3/4 neutropenia, time to ANC nadir, and duration of post-nadir recovery, were also comparable between the 2 groups.
The overall safety profile of MYL-1401H was similar to EU-pegfilgrastim. Bone pain was the most common treatment-related adverse event.
Biocon and Mylan are still awaiting an FDA decision on a BLA for MYL-1401O, a biosimilar for trastuzumab (Herceptin). In August, the agency decided to postpone its decision deadline by 3 months, and is expected to issue a ruling by December 3.
The companies submitted the BLA in November 2016, and the agency originally set an action deadline of September 3, 2017. In July 2017, the FDA's Oncologic Drugs Advisory Committee voted 16-0 to recommend approval of MYL-1401O.
Mylan and Biocon are looking to license MYL-1401O in the United States as a treatment for adjuvant breast cancer, metastatic breast cancer, and metastatic gastric cancer, the same indications as trastuzumab. Genentech, the manufacturer of trastuzumab, holds an exclusive license for the metastatic gastric cancer indication, and the companies cannot market the drug for that purpose until that license expires.
The FDA approved its first biosimilar for cancer treatment just last month. ABP-215 (bevacizumab-awwb; Mvasi), a biosimilar for bevacizumab (Avastin), is indicated for the treatment of colorectal, lung, brain, kidney, and cervical cancers in adult patients.
In June, the agency issued a CRL for a BLA for CHS-1701, a pegfilgrastim biosimilar from Coherus BioSciences, requesting a reanalysis of a subset of subject samples with a revised immunogenicity assay and additional information on the manufacturing process.
---
Waller CF, Blakeley C, Pennella E. Phase 3 efficacy and safety trial of proposed pegfilgrastim biosimilar MYL-1401H vs EU-neulasta® in the prophylaxis of chemotherapy-induced neutropenia. Ann Oncol. 2016;27(suppl_6):1433O.