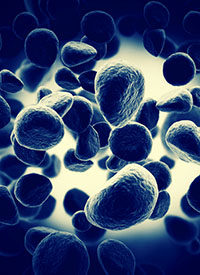 The UK's National Institute for Health and Care Excellence (NICE) has issued guidelines recommending against nivolumab (Opdivo) for routine use in patients with previously-treated advanced urothelial carcinoma. The agency also recommended against lenvatinib (Lenvima) and sorafenib (Nexavar) for patients with advanced, unresectable metastatic thyroid cancer.
The draft guidelines say that, specifically, patients with locally advanced, unrestectable or metastatic urothelial carcinoma who have already had platinum-containing chemotherapy treatment should not undergo treatment with nivolumab. Lenvatinib and sorafenib are not recommended for treatment of progressive, locally advanced or metastatic, differentiated thyroid cancer (papillary, follicular, or Hürthle cell) in adults who have not responded to therapy with radioactive iodine.
The agency noted that these guidelines are not intended to affect treatment started before the guidelines were issued.
"People having treatment outside these recommendations may continue without change to the funding arrangements in place for them before this guidance was published, until they and their NHS [National Health Service] clinician consider it appropriate to stop," NICE wrote in the guidelines.
In all 3 cases, NICE said the drug's cost exceeded what the agency generally considers to be cost-effective, £20,000 to £30,000 ($26,376 to $39,564) per quality-adjusted life year (QALY) gained.
Nice said that clinical results show that nivolumab is associated with longer survival and the treatment was "likely" to extend life by 3 months. However, "there is a lack of evidence" comparing nivolumab directly with the standard treatments of docetaxel, paclitaxel, and best supportive care.
NICE reviewed data from the phase II CheckMate-275 (N = 270) and phase the I/II CheckMate-0032 (N = 78) studies. Both were single-arm, open-label, multicenter studies of patients with locally advanced unresectable or metastatic UC who had progressed or recurred after at least one previous line of platinum-containing chemotherapy. Patients in both studies received single-agent nivolumab at 3 mg/kg intravenously every 2 weeks.
In CheckMate-275 data presented at the 2016 ESMO Annual Meeting, the objective response rate (ORR) was 19.6%. The median progression-free survival (PFS) was 2.0 months and median overall survival (OS) was 8.74 months.
1
The FDA approved nivolumab in this setting based on these data in February 2017.
Nivolumb was associated with an ORR of nearly 25% in CheckMate-032 data reported at the 2016 ASCO Annual Meeting. Median PFS was 2.78 months (95% CI, 1.45-5.85) and median OS was 9.72 months (95% CI, 7.26-16.16).
2
Moreover, the standard cost for nivolumab treatment translates to £67,205 ($88,627) per QALY compared with paclitaxel and £86,030 ($113,452) per QALY compared with docetaxel. That results in an average of £76,000 ($100,225) per QALY for nivolumab treatment, higher than NICE generally considers acceptable for end-of-life care.
"Nivolumab could not be recommended for routine use in the NHS [National Health Service]," the guidelines state. "It does not appear to have the potential to be cost effective and is therefore not suitable for use within the Cancer Drugs Fund for people with unresectable or metastatic urothelial cancer after platinum-containing therapy."
NICE reviewed data from the phase III SELECT trial (N = 392) to evaluate lenvatinib and the phase III DECISION trial to evaluate sorafenib.
3,4
The agency acknowledged that there is data suggesting that both drugs could be effective at delaying disease progression, but ORR was stronger with lenvatinib (64.8%) than with sorafenib (12.2%). NICE also said the data suggesting that sorafenib could extend PFS was not as robust. PFS was 18.3 months with lenvatinib compared with 10.8 months with sorafenib. OS was only slightly superior with lenvatinib (41.6 months vs 39.4 months).
However, as with nivolumab, treatment with lenvatinib and sorafenib exceeded acceptable costs, despite lenvatinib's stronger outcomes. The recommended daily dose of lenvatinib is 24 mg. Though Eisai, the manufacturer of lenvatinib, offered an undisclosed discount, the agency estimated a cost of £1,437 ($1,895) per 30 × 10 mg pack and 30 × 4 mg pack. Patients would require 2 30x10 mg packs per month.
Twenty-eight days of sorafenib treatment translates roughly to £100,128 ($132,058).
NICE is still accepting comments on the drug proposals until November 9 and will issue a second appraisal of the applications November 23.
---
References
Galsky MD, Retz M, Siefker-Radtke AO, et al. Efficacy and safety of nivolumab monotherapy in patients with metastatic urothelial cancer (mUC) who have received prior treatment: Results from the phase II CheckMate-275 study. Presented at: 2016 ESMO Congress; October 7-11, 2016; Copenhagen, Denmark. Abstract LBA31.
Sharma P, Bono P, Kim JW, et al. Efficacy and safety of nivolumab monotherapy in metastatic urothelial cancer (mUC): results from the phase I/II CheckMate 032 study. J Clin Oncol 34, 2016 (suppl; abstr 4501).
Gianoukakis AG, Mathias EG, Dutcus, et al. Response to lenvatinib treatment in patients with radioiodine-refractory differentiated thyroid cancer (RR-DTC): updated results from SELECT. J Clin Oncol 34, 2016 (suppl; abstr 6089).
Brose MS, Nutting C, Jarzab B, et al. Sorafenib in locally advanced or metastatic patients with radioactive iodine-refractory differentiated thyroid cancer: The phase III DECISION trial. J Clin Oncol 31, 2013 (suppl; abstr 4).