Robert C. Doebele, MD, PhD
A decade ago, researchers believed molecular alterations occurred in only one or two cancer types. That way of thinking has changed, however, with the understanding that the same alterations, especially gene fusions, can occur across many different tumor types.
STARTRK-2 Trial Entrectinib Study in Multiple Solid Tumors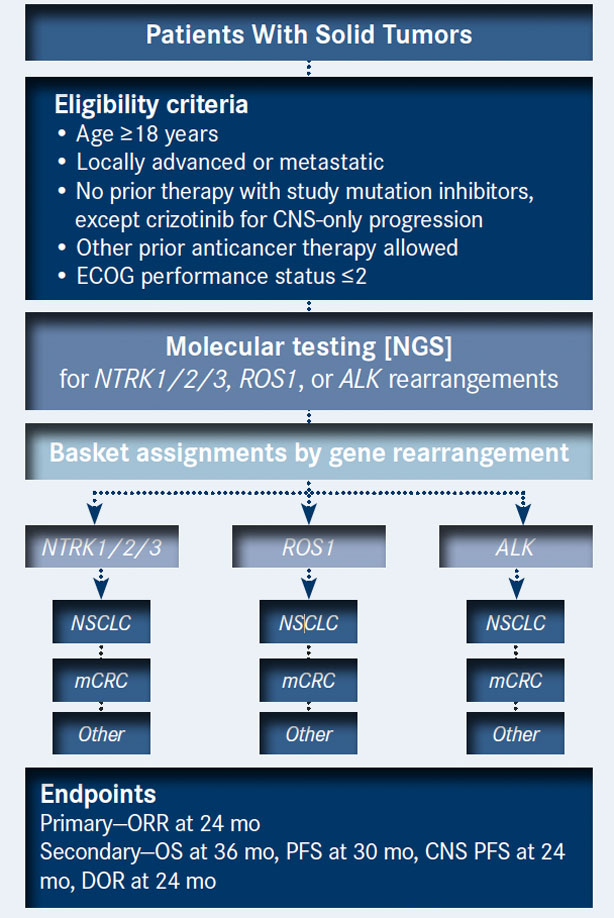 CNS indicates central nervous system; DOR, duration of response; ECOG, Eastern Cooperative Oncology Group; NGS, next-generation sequencing; ORR, objective response rate; OS, overall survival; PFS, progression-free survival.
Ignyta, the San Diego company developing entrectinib, has designed a protocol that consists of an immunohistochemistry (IHC) screening test to identify patients potentially eligible for therapy and a companion molecular diagnostic test to confirm the IHC results. The molecular test is available on a platform that is accessible to all laboratories with next-generation sequencing capability.

... to read the full story