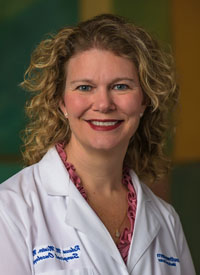 Rebecca M. Minter, MD
Alvin Baldwin Jr Chair in Surgery
Professor, Surgery
UT Southwestern Medical Center
Dallas, Texas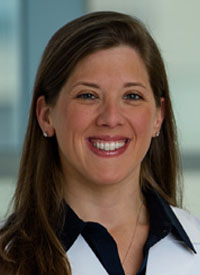 Nisa Kubiliun, MD
Director, Endoscopic Services
Assistant Professor, Department of
Internal Medicine
UT Southwestern Medical Center
Dallas, Texas
Pancreatic cancer is currently the fourth-leading cause of cancer death in the United States, with a 5-year survival rate of approximately 8%. Unfortunately, over the past decade, new cases have been increasing on average 0.5% a year, and pancreatic cancer is predicted to be the secondleading cause of cancer death by 2030.
1,2
In an effort to bend this mortality curve, the University of Texas Southwestern Medical Center and Harold C. Simmons Comprehensive Cancer Center in Dallas offer a far-reaching program aimed at detecting pancreatic malignancies early and/or preventing their development in high-risk patients. Currently, only 15% to 20% of patients present with an initially resectable tumor and more than half of pancreatic cancers are discovered after the cancer has widely metastasized.
1
In the UT Southwestern Pancreatic Cancer Prevention Program, radiologists, gastroenterologists, surgical oncologists, cancer genetic counselors, and other providers collaborate in a weekly clinic to evaluate patients with risk factors for pancreatic malignancies and to develop personalized treatment plans.
Patients in the program have an elevated risk for pancreatic cancer due to 1 or more of these risk factors:
A family history of pancreatic cancer or of other malignancies that can be linked to the disease
Genetic testing showing mutations associated with increased risk
Presence within the pancreas of 1 or more mucinous cysts
Malignant transformation of pancreatic cysts is relatively uncommon; 1 study estimates an annual US rate of just 0.033%, or about 1137 mucin-producing adenocarcinomas among some 3.4 million total pancreatic cysts.
3
However, the current absence of sensitive diagnostic studies to detect progression to cancer limits the ability to truly assess risk for these patients. A core component of the Pancreatic Cancer Prevention Program is ongoing assessment of mucinous cysts for characteristics indicating that they have, or are likely to undergo, malignant transformation.
A Targeted Population
With a lifetime risk in the United States of 1.6%,
1
pancreatic cancer is relatively rare, making universal screening impractical. However, patients with precursor mucinous cystic lesions and those with a hereditary risk represent enriched populations in which screening and surveillance could prove more impactful.
A pillar of the UT Southwestern/Simmons Cancer Center Prevention Program is the incidental discovery of pancreatic lesions on abdominal imaging and the use of electronic medical records to ensure that patients with these lesions are not lost to follow-up.
Radiologists at the medical center embed templated language into the patient's radiology imaging report that flags the often-incidental finding of a pancreatic cyst or other abnormality. This automatically populates a registry within the electronic medical record for the prevention program's nurse navigator to manage. The nurse navigator then initiates the process for further care, contacting the patient's primary care and ordering physician for the study that identified the abnormality, providing referral and contact information for the prevention program, alerting program team members, and directing referring physicians to management guidelines for pancreatic abnormalities.
Concentrated Care
Patients referred from elsewhere access the prevention program through a patient intake specialist, who connects them with the nurse navigator. In collaboration with the program's physician assistants, the navigator collects relevant internal and external medical records; reviews medical and family histories, plus any previous imaging and genetic tests; and gathers further details about cysts that have been detected and related symptoms, if present.