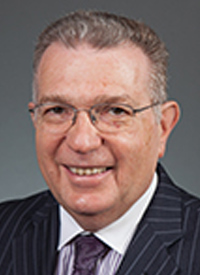 At Montefiore Health System, we consider every diagnosis or suspicion of cancer a psychosocial emergency for that patient. Every person who comes through our doors is cared for in a timely manner and receives the highest quality cancer treatment regardless of their ability to pay. To enhance our population impact, we are not just studying and treating cancer, we are also identifying and evaluating confounding variables that could contribute to poor outcomes, such as socioeconomic status and dietary and mood disorders.
That emphasis on the patient experience is evident in research conducted in the Department of Radiation Oncology at Montefiore Einstein Center for Cancer Care and Albert Einstein Cancer Center, a National Cancer Institute–designated cancer center that is part of Albert Einstein College of Medicine.
Using Noncompliance Data to Improve Care
An example of this research is a study recently published in the International Journal of Radiation Oncology Biology Physics, which found that noncompliance with radiotherapy (RT) treatment plans was associated with significantly inferior clinical outcomes in patients with cancer undergoing curative-intent therapy.
1
Our team reviewed data from 1227 patients who completed external beam RT from 2007 to 2012 for cancers of the head and neck, breast, lung, cervix, uterus, or rectum. We found that RT noncompliance, defined as missing 2 or more scheduled treatments, was associated with inferior outcomes compared with completion of therapy for recurrence risk (5-year cumulative incidence of 16% vs 7%, respectively;
P
<.001), recurrence-free survival (5-year actuarial rate 63% vs 79%;
P
<.001), and overall survival (5-year actuarial rate 72% vs 83%;
P
<.001).
Based on our data, we now consider noncompliance with scheduled treatments as a behavioral biomarker for identifying high-risk patients who require additional interventions to achieve optimal care outcomes. We are taking this research a step further by correlating the prevalence of nonadherence with provider recommendations in our patient population. We are also systematically identifying how to curb noncompliance and guide interventions that might improve patient outcomes.
New Studies Featured at ASTRO
Our team will present new research findings at the 2017 American Society for Radiation Oncology (ASTRO) Annual Meeting, scheduled to take place September 24-27 in San Diego, California. These include study results about predictors for how patients comply with and respond to chemotherapy and radiation treatments, particularly for spine, lung, liver, and head and neck cancers. We will also showcase new strategies for improving patients' long-term health outcomes.
Additionally, 4 investigator-initiated studies will be proffered in oral presentation sessions at ASTRO, including 2 studies that examined the use of adaptive radiotherapy.
Figure 1. Patient With Metastatic Prostate Cancer Presenting With Spinal Cord Compression Treated With Adaptive SBRT
The first study looks at patients presenting with spinal cord compression from metastatic disease who are not good candidates for surgery. These patients were treated in a prospective phase I/II trial evaluating adaptive staged stereotactic body radiation therapy (SBRT) using novel imaging coregistration and target delineation techniques (Figure 1). The principal investigator, Madhur K. Garg, MD, clinical director of the Department of Radiation Oncology at Montefiore and a professor of clinical radiation oncology at Einstein, will present preliminary data. Rafi Kabarriti, MD, an attending physician at Montefiore, will discuss outcomes prediction in patients with locally advanced head and neck cancers based on early biological imaging response to radiation and chemotherapy (Figure 2).