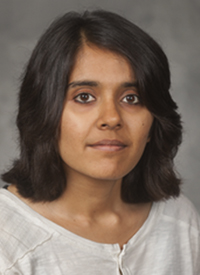 Priyanka Gopal, MS

Department of Translational
Hematology Oncology Research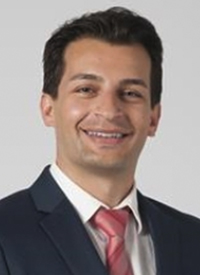 Mohamed E. Abazeed, MD, PhD
Department of Radiation Oncology
Cleveland Clinic
Cleveland, Ohio
Radiotherapy is highly effective because it can reduce the size of gross tumors or even eradicate them and sterilize microscopic disease noninvasively, thereby preserving organs. Technical advances in this critical tertiary specialty over the last several decades have led to significant improvements in its spatial and dosimetric precision.
If the hypotheses are correct, the results will demonstrate that radiotherapeutic sensitizers can be selected based on the identity and type of genetic alterations identified in a patient's cancer, prompting an evolution in the use of radiation from a generic one-size-fits-all approach to one guided by the genetic composition of individual tumors.
Table. Gene Mutations that Correlate With Radiation Sensitivity1
Findings from Early Studies
In 2016, research conducted at Cleveland Clinic revealed new insights into the nature of the response of tumor cells to DNA damage by categorizing genetic determinants of survival after ionizing radiation in 533 human cancer cell lines across 26 cancer types.
1
The response to radiation can be represented as a Gaussian distribution—a high-entropy, multifactorial distribution—that strongly suggests heterogeneity within and across cancer lineages. Overall, 19 top genes were associated with radiosensitivity when mutated (
Table
). From our screen we identified many genes that, when altered, conferred resistance to radiation. These include
NFE2L2, PIK3CA, SMARCA4, ERBB2, BRAF,
and the androgen receptor (
AR
) gene.

... to read the full story