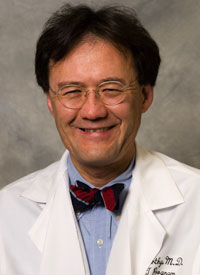 Philip McCarthy, MD
Director of Transplant and
Cellular Therapies
Professor of Oncology and
Internal Medicine
Roswell Park Comprehensive Cancer Center
Professor in the Department of Medicine
Jacobs School of Medicine
and Biomedical Sciences
University at Buffalo
Buffalo, New York
Although graft-versus-host disease (GVHD) remains a significant clinical challenge for transplant medicine specialists, recent research suggests new strategies for better predicting, addressing, and perhaps preventing this very serious adverse effect of treatment.
Investigators at Roswell Park Comprehensive Cancer Center in Buffalo, New York, are working on a variety of novel approaches, including developing prophylactic drug regimens, studying methods of rejuvenating the recipient's immune system, and analyzing genetic characteristics to improve donor selection.
Presentation and Frequency
GVHD is among the most common and significant toxicities that can occur after allogeneic hematopoietic cell therapy (allo-HCT), also known as allogeneic bone marrow transplant. Patients can develop GVHD shortly after transplant or long afterward, with symptoms ranging from mild to severe and life-threatening.
A mild case can be a good sign that the transplant will be more successful over the long term, because patients with mild acute GVHD—especially milder chronic GVHD—are less likely to experience a cancer relapse.
Treating GVHD: Current Strategies
Several current treatment approaches aim to decrease the incidence and severity of GVHD. Corticosteroids and other immune-suppressing drugs help control the excessive immune response that can, in particular, attack the skin and GI tract during acute GVHD.

... to read the full story