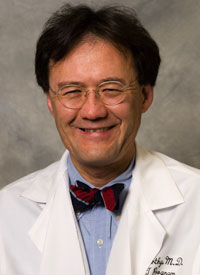 Philip McCarthy, MD
Director of Transplant and
Cellular Therapies
Professor of Oncology and
Internal Medicine
Roswell Park Comprehensive Cancer Center
Professor in the Department of Medicine
Jacobs School of Medicine
and Biomedical Sciences
University at Buffalo
Buffalo, New York
Although graft-versus-host disease (GVHD) remains a significant clinical challenge for transplant medicine specialists, recent research suggests new strategies for better predicting, addressing, and perhaps preventing this very serious adverse effect of treatment.
Investigators at Roswell Park Comprehensive Cancer Center in Buffalo, New York, are working on a variety of novel approaches, including developing prophylactic drug regimens, studying methods of rejuvenating the recipient's immune system, and analyzing genetic characteristics to improve donor selection.
Presentation and Frequency
GVHD is among the most common and significant toxicities that can occur after allogeneic hematopoietic cell therapy (allo-HCT), also known as allogeneic bone marrow transplant. Patients can develop GVHD shortly after transplant or long afterward, with symptoms ranging from mild to severe and life-threatening.
In allo-HCT, the transplantation of a suitable donor's hematopoietic stem cells into a recipient results in the engraftment, or take, of the donor hematopoietic system. GVHD occurs for some transplant recipients after the donor cells recognize the recipient tissue as foreign, resulting in the activation of the donor's immune system against the recipient and, in some cases, damage to normal tissue.
GVHD can occur in 30% to 60% of allo-HCT recipients; the likelihood that a patient will develop GVHD depends on several factors, including the type of donor, degree of tissue (human leukocyte antigen [HLA]) matching, and whether or not the patient is in remission. Acute GVHD usually arises within the first 100 days after transplant and typically affects the skin, gastrointestinal (GI) tract and/or liver. Chronic GVHD, meanwhile, usually occurs after day 100 post transplant.
1
About 10% of allo-HCT recipients will experience severe GVHD.
1
A mild case can be a good sign that the transplant will be more successful over the long term, because patients with mild acute GVHD—especially milder chronic GVHD—are less likely to experience a cancer relapse.
Treating GVHD: Current Strategies
Several current treatment approaches aim to decrease the incidence and severity of GVHD. Corticosteroids and other immune-suppressing drugs help control the excessive immune response that can, in particular, attack the skin and GI tract during acute GVHD.
For chronic GVHD, steroids can be administered in topical creams for skin rashes, drops for eye symptoms, and mouth rinses for oral symptoms. However, high-dose corticosteroids may lead to additional adverse effects, such as muscle weakness, bone loss, and fractures, as well as increased risk of infection. Many patients with acute GVHD will receive medicines to prevent infections, and intravenous feeding can help those with severe GI GVHD regain strength. Patients using steroids long term may receive bone-strengthening medications.
Another treatment especially for chronic GVHD is photopheresis, a process in which a patient's white blood cells are collected, exposed to a light-sensitizing drug, and treated with light therapy before being reinfused. This specialized treatment is part of standard therapy for patients with chronic GVHD at academic centers.