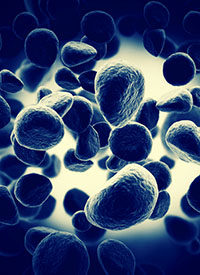 Monoclonal antibodies (mAbs) that have the ability to selectively target cancer cells by binding to specific tumor-associated antigens have carved out an important role in anticancer therapy. The idea of combining that specificity with the potency of cytotoxic chemotherapy in the form of an antibody– drug conjugate (ADC) has tempted oncology researchers for decades.
Revisiting the past also resulted in re-examination of the role of gemtuzumab ozogamicin, leading to the approval of a new dosing regimen in September 2017 for the treatment of pediatric and adult patients with acute myeloid leukemia (AML).
Design Complexities
ADCs are often described as targeted payloads, because the idea is to exploit the specificity of a mAb to allow precise tumor-targeted delivery of the cell-killing power of chemotherapy. The goal is to enhance therapeutic efficacy and reduce systemic toxicity (FIGURE 1
1
).
Figure 1. Key Steps in Mechanism of Action of ADCs1
ADCs consist of 3 basic components: a tumor-targeted mAb covalently linked to a cytotoxic drug (often dubbed the "warhead") via a linker. The mAb binds to a specific antigen on the surface of a cancer cell. This allows the ADC to be taken up into the cell in specialized compartments called endosomes that bud off from the cell membrane. The ADC is then trafficked to the lysosome, an organelle that serves as the cell's digestive system, where the mAb is broken down into individual amino acids, thereby releasing the payload.
Figure 2. Structure of an ADC
The mAb

... to read the full story