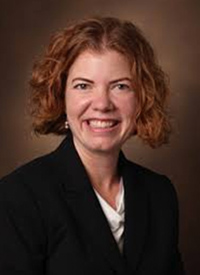 Kathryn E. Beckermann, MD, PhD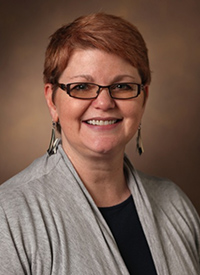 Nancy B. Davis, MD
Group Leader, Urology Oncology
Assistant Professor of Medicine
Division of Hematology/Oncology
Vanderbilt-Ingram Cancer Center
Nashville, Tennessee
In metastatic bladder cancer, cytotoxic chemotherapy using a cisplatin backbone has long been the standard of care. First-line therapy using a dose-dense chemotherapy combination of methotrexate, vinblastine, doxorubicin, and cisplatin, along with granulocyte colong-stimulating factor, has resulted in progression-free survival (PFS) of 9 months and median overall survival (mOS) of approximately 15 months.
1
In the second-line setting, treatment with single-agent chemotherapy has yielded abysmal results, with objective response rates (ORRs) of 10% to 20% and PFS of 2 to 3 months, demonstrating the desperate need for more effective treatment options.
2
).
Table. Checkpoint Inhibitor Clinical Trials and Results With Associated Biomarker Studies3-9
Findings With PD-L1 Inhibitors
Atezolizumab was granted accelerated access based on phase II trial results compared with historical controls in the second-line setting, with an ORR of 14.8% and a mOS of 7.9 months. Corresponding use of the Ventana SP142 PD-L1 assay suggested an improved ORR, 9.5% versus 26%, using an under or over 5% cutoff of PD-L1 expression, respectively, measured only on tumor-infiltrating immune cells.3 In a follow-up phase III trial that enrolled 931 patients, atezolizumab failed to meet its primary endpoint of improved OS compared with chemotherapy in patients with >5% PD-L1 expression in the immune infiltrating cells. The mOS was 11.1 versus 10.6 months, and there were similar ORRs of 23% and 22% for atezolizumab compared with chemotherapy, respectively.
4
An exploratory analysis of the intention-to-treat population suggested a higher median duration of response with immunotherapy. After a median follow-up of 17.3 months, ongoing responses were observed in 63% of those who responded to atezolizumab therapy compared with 21% who responded to chemotherapy.

... to read the full story