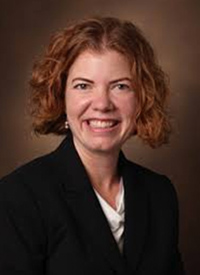 Kathryn E. Beckermann, MD, PhD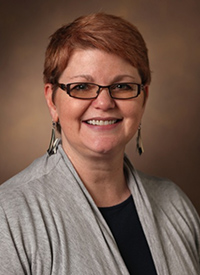 Nancy B. Davis, MD
Group Leader, Urology Oncology
Assistant Professor of Medicine
Division of Hematology/Oncology
Vanderbilt-Ingram Cancer Center
Nashville, Tennessee
In metastatic bladder cancer, cytotoxic chemotherapy using a cisplatin backbone has long been the standard of care. First-line therapy using a dose-dense chemotherapy combination of methotrexate, vinblastine, doxorubicin, and cisplatin, along with granulocyte colong-stimulating factor, has resulted in progression-free survival (PFS) of 9 months and median overall survival (mOS) of approximately 15 months.
1
In the second-line setting, treatment with single-agent chemotherapy has yielded abysmal results, with objective response rates (ORRs) of 10% to 20% and PFS of 2 to 3 months, demonstrating the desperate need for more effective treatment options.
2
Blocking either PD-1, the negative regulatory surface receptor on T cells, or its ligand PD-L1, found on normal, cancerous, and immune cells, has been shown to relieve the immune escape mechanism cancer cells employ. In just 1 year, the FDA approved 5 monoclonal antibodies targeting the PD-1 or PD-L1 immune checkpoint pathways for the secondline treatment of metastatic bladder cancer. Pembrolizumab (Keytruda) and nivolumab (Opdivo) block PD-1 while atezolizumab (Tecentriq), avelumab (Bavencio), and durvalumab (Imfinzi) block PD-L1. Additionally, pembrolizumab and atezolizumab are approved for first-line use in patients who are ineligible to receive cisplatin. The FDA granted several of these therapies accelerated approval, and now it is the clinician's role to thoughtfully discern which agent to use (
Table
3-9
).
Table. Checkpoint Inhibitor Clinical Trials and Results With Associated Biomarker Studies3-9
Findings With PD-L1 Inhibitors
Atezolizumab was granted accelerated access based on phase II trial results compared with historical controls in the second-line setting, with an ORR of 14.8% and a mOS of 7.9 months. Corresponding use of the Ventana SP142 PD-L1 assay suggested an improved ORR, 9.5% versus 26%, using an under or over 5% cutoff of PD-L1 expression, respectively, measured only on tumor-infiltrating immune cells.3 In a follow-up phase III trial that enrolled 931 patients, atezolizumab failed to meet its primary endpoint of improved OS compared with chemotherapy in patients with >5% PD-L1 expression in the immune infiltrating cells. The mOS was 11.1 versus 10.6 months, and there were similar ORRs of 23% and 22% for atezolizumab compared with chemotherapy, respectively.
4
An exploratory analysis of the intention-to-treat population suggested a higher median duration of response with immunotherapy. After a median follow-up of 17.3 months, ongoing responses were observed in 63% of those who responded to atezolizumab therapy compared with 21% who responded to chemotherapy.
The phase Ib trial testing avelumab enrolled 249 patients and demonstrated a 17% ORR among 161 evaluable patients with at least 6 months of follow-up. When responses were evaluated using the Dako assay with the 73-10 antibody, the ORRs were 24% for participants with ≥5% PD-L1 expression on tumor cells alone versus 13% for those with negative PD-L1 expression.
5