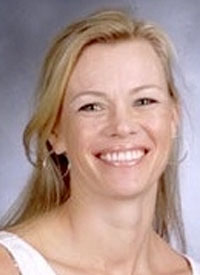 Janey C. Peterson, MA, MS, RN, EdD
Associate Professor of Clinical Epidemiology
Departments of Medicine; Cardiothoracic Surgery; and Integrative Medicine
Weill Cornell Medicine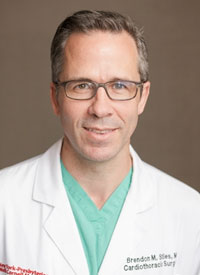 Brendon Stiles, MD
Associate Professor of Cardiothoracic Surgery
Weill Cornell Medicine
Sandra and Edward Meyer Cancer Center
Associate Attending Cardiothoracic Surgeon
NewYork-Presbyterian Hospital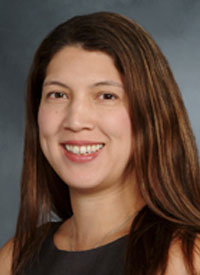 Heather Yeo, MD, MHS
Assistant Professor of Surgery,
Healthcare Policy & Research
Weill Cornell Medicine
Sandra and Edward Meyer Cancer Center
Assistant Attending Surgeon
NewYork-Presbyterian Hospital
Telehealth and mobile health are on the rise, with the potential to broaden the reach of top-notch medical expertise, and to make it more equitably accessible. It's exciting.
It's important. But it is also vital that health professionals become intimately involved in the development of these new platforms because they are ones who understand the complexities of using the data that will be collected.
In a pilot study, funded by both the Society for Surgery of the Alimentary Tract and The Center for Advanced Digestive Care, we are testing a new mobile app that could help transform postoperative patient monitoring. We were lucky to be able work with colleagues at Cornell Tech, who have set the gold standard for patient data security.
Now, thanks to a $450,000 grant from Damon Runyon Foundation, we will be performing a randomized trial for patients with gastrointestinal cancer using the app to document their health and recovery in the perioperative period.
Readmission rates for older adults undergoing colon and rectal resection can be as high as 30%, three-quarters of which may be preventable by identifying abnormal findings or pain early. The app will allow real-time biologic monitoring that until now has been too resource intensive and cost prohibitive to widely implement.
Patients download the app to their smartphone or tablet, and are given a wearable fitness tracking device to capture other metrics. Demographic and quality of life data are also collected, as well as regular photos.
For 4 weeks after the surgery, patients provide their doctors with qualitative and quantitative data, and they are instructed to contact their providers if metrics appear abnormal.
Patients and providers will be asked for feedback and possible improvements to the app. So far, patients have said they love the ability to communicate more directly and frequently with their doctor, feeling empowered by participating more fully in their recovery. Doctors have reported that they like the ability to access and interpret data, rather than relying on recall or subjective reports that can be affected by bias.
The benefits have already manifested themselves. Beyond patient satisfaction, we have been able to catch several complications early, and only 1 patient (of 13) has been readmitted. We're hopeful that the postsurgical app can decrease readmission rates by at least 5% to 10%.
A Positive Fit
In addition to the GI cancer app, we are exploring the role of exercise and positive thinking on improved outcomes, via 2 studies: Strides for Life, funded by the Lung Cancer Research Foundation; and INSPIRE: Intervention to Support Participation in Regular Exercise in the Elderly, funded by the National Institutes of Health/ National Institute on Aging and the American Federation for Aging Research.