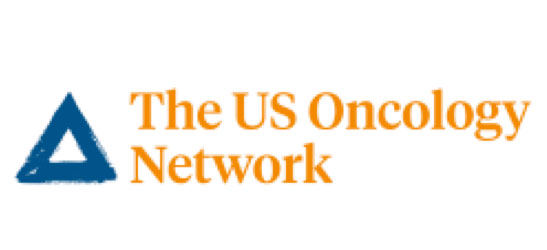 Marcus Neubauer, MD
Medical Director, Oncology Services
The US Oncology Network and McKesson Specialty Health
Seattle, WA

Medical bills are the single largest cause for filing personal bankruptcy in the United States.
1
In fact, it's estimated that up to 62% of all personal bankruptcies result from medical expenses. The high cost of medical care can be devastating to patients and their families–even those with health insurance—as they struggle with copayments, coinsurance, and deductibles. People with cancer are especially prone to these financial strains because the cost of treating the disease is higher than many other diseases, and treatment can be lengthy.
One approach to manage the costs is to create, employ, and adhere to clinical pathways. Pathways are effective tools for reducing unnecessary variability in care, a key factor in achieving better outcomes and more predictable costs. Ironically, a decade ago when The US Oncology Network introduced its Level I Pathways, which have been incorporated into Value Pathways powered by NCCN, many payers were leery of this strategy. However, after seeing positive patient outcome results
2,3
and experiencing the impact pathways can have on their cancer spend, most payers are now all in.
While it is clear that pathways are here to stay, the current state does present challenges for oncologists. Some have questioned the value of pathways and have been particularly vocal about whether the guidelines are too focused on cost or are too confining. Others are frustrated by the complexity of adhering to different pathways that have evolved as many payers have developed their own versions.
These challenges underscore the need for oncologists to continue to take the lead in finding pathways that benefit patients and are acceptable to payers.
Push for Efficacy First, Then Cost
Let's be realistic. No payer thinks what they currently pay for cancer care is a good deal. Many drug regimens are expensive, some with only marginal results. Unplanned hospitalizations is a leading cause of the high cost of cancer care. While less than 1% of many payers' populations have cancer, more than 10% of those payers' expenditures are for cancer care.
4
Pathways were developed to proactively drive value— more specifically to improve the quality of patient care, which leads to better outcomes and lower costs. The value equation can be simply stated as outcomes (or quality) divided by cost. The higher the cost of cancer treatment, the more the value is challenged. If the difference in outcome is substantial between two treatments, good value may be upheld even if the superior treatment choice costs more. On the flip side, when two regimens are marginally different in outcome, higher costs quickly diminish value.
The US Oncology Network invested a significant amount of resources developing the original Level I Pathways and, more recently, Value Pathways powered by NCCN. Community oncologists worked together and based both pathways on significant evidence reviews, best practices, and outcomes. As oncologists review treatment options, they first consider efficacy and toxicity of each regimen. If two regimens prove to be similar, then the cost of care becomes the determining factor, and the regimen with the lower cost is recommended as the pathways choice.
There are several well-documented examples that support this strategy, one being a retrospective study conducted by The US Oncology Network and Aetna that looked at 2 groups of patients with NSCLC over the course of an 18-month period. Patients in 1 group were treated entirely with on-pathway regimens. The second group was comprised of patients who, at any time, were treated with an off-pathway regimen. Because pathway adherence was not expected or meant to reach 100%, there was a significant group of patients who received at least 1 off-pathway regimen. Results of the study showed a 35% reduction in outpatient costs over 12 months with equivalent clinical outcomes (ie, overall survival) for patients treated on-pathway.
There was also a pivotal Eastern Cooperative Oncology Group (ECOG) study published in 2013 in
The Journal of the American Medical Association
, which considered the addition of bevacizumab as a third agent in the treatment of patients 65 years and older with advanced NSCLC. In this study, patients were assigned to either paclitaxel/carboplatin or paclitaxel/ carboplatin with the addition of bevacizumab.