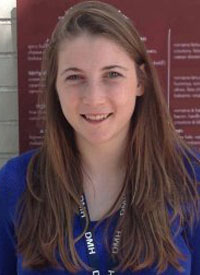 Palliative care is a multidisciplinary approach to patient care that is quickly expanding in oncology settings. The National Cancer Institute defines palliative care as "care given to improve the quality of life of patients who have a serious or life-threatening disease,"
1
and it can be provided on an outpatient basis in conjunction with anticancer treatments at any point in the illness trajectory.
Emphasis is placed on managing symptoms such as pain, fatigue, nausea, and dyspnea, and on coping with the emotional demands of living with a serious illness, decision making, care coordination, patient education, and empathic discussions about end-of-life care options. Several recent randomized clinical trials have found that when palliative care is provided early in the course of an advanced cancer diagnosis, patients tend to experience better physical and emotional outcomes.
2-4
For example, the Early Palliative Care Study, a seminal clinical trial in this growing body of research, demonstrated that adults with metastatic non–small cell lung cancer who received early palliative care experienced less depression, improved physical symptoms, and lived on average 2.5 months longer than patients who did not receive the intervention.
5
Yet despite national recommendations and high-quality evidence supporting the use of palliative care, referrals are too often delayed until the end of life, or never occur at all.
6,7
Experts hypothesize that fear and lack of knowledge of the supporting medical evidence has led to underutilization of palliative care. More than 80% of the general public doesn't know what palliative care is, and it is commonly misinterpreted as being equivalent to hospice care or simply characterized as "the Grim Reaper."
8,9
Accordingly, the Psycho-Oncology Research Program of Tulane University has developed a systematic program of research aimed at increasing utilization of palliative care by educating patients, clinicians, and the public about the medical evidence for palliative care.
In an innovative study, Project EMPOWER,10 we found that patients' preferences for palliative care improved after they had been educated about its evidence base. The National Institutes of Health funded the study (U54GM104940) through the Louisiana Clinical and Translational Science (LA CaTS) Center and results were published in Health Psychology, the health-related journal of the American Psychological Association.
10
In EMPOWER, we randomized a sample of 598 patients predominantly with prostate, breast, lung, and colon/rectal cancers to receive either a written summary of the Early Palliative Care Study's findings (intervention) or no information at all (control). Participants completed baseline and postintervention assessments of preferences for palliative care.
The Figure summarizes the study's main finding and showcases the robust impact of psychoeducation: 75% of intervention participants who learned about the benefits of palliative care for quality of life and survival demonstrated an increase in preferences for palliative care from baseline to post intervention. Palliative care became less scary to think about and was viewed as a more effective form of treatment. Furthermore, intervention participants were more willing than before to seek out palliative care services if referred by their physician.
In addition, the study's subgroup analyses suggested that psychoeducation may be equally useful for populations most in need. Despite lower preferences for palliative care at baseline, individuals with lower socioeconomic status, metastatic disease, or worse perceived health experienced a response to the intervention similar to the entire sample. Clinicians should keep in mind that these patients may benefit even more than the average patient from being well informed about the goals and outcomes of palliative care.