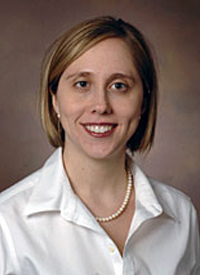 Laura W. Goff, MD
Associate Professor, Medicine
Associate Director, Hematology/
Oncology Fellowship Program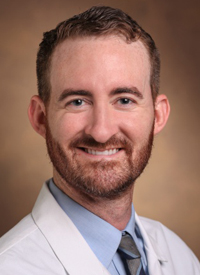 Marc Roth, MD
Resident
Department of Internal Medicine
Vanderbilt-Ingram Cancer Center
Nashville, Tennessee
Biliary tract cancers (BTCs) are rare but deadly diseases, subdivided into intrahepatic cholangiocarcinoma (IHCC), extrahepatic cholangiocarcinoma (EHCC), and gallbladder carcinoma (GBCA). Known risk factors include primary sclerosing cholangitis, liver flukes, choledochal cysts, viral hepatitis, obesity, and gallstones, among others. BTCs, which represent less than 2% of all new cancer cases annually, result in 5-year survival rates of 5% for IHCC and 17% for EHCC, according to a recent European analysis.
1
Although the management of these rare tumors has been limited by a paucity of evidence in the past, there have been several recent trials with practice-changing implications for the care of patients with BTC.
The only curative treatment option at this time is surgical resection, but a majority of patients will have disease recurrence. Adjuvant chemotherapy for completely resected disease historically has been controversial, with previous study results showing little to no benefit in biliary cancers.
2
Many agents have been used, most notably gemcitabine, platinums, methotrexate, mitomycin C, 5-fluorouracil, irinotecan, and docetaxel, and combinations of these agents. Until recently, there was no standard regimen in this population. One large meta-analysis did find benefit from adjuvant therapy generally, but mostly in the node- and margin-positive subgroup.
3
However, the patients received a variety of regimens, leaving clinicians without a clear direction for treatment. Several recent trials have sought to clarify the role of adjuvant therapy in localized disease.
Adjuvant Chemotherapy Trials
The Southwest Oncology Group's phase II S0809 trial (NCT00789958), published in 2015, investigated the use of adjuvant capecitabine and gemcitabine followed by radiotherapy with concurrent capecitabine in BTCs. Seventy-nine patients with GBCA and EHCC were enrolled. Following resection, patients received gemcitabine (1000 mg/m2 ) on days 1 and 8 and capecitabine (1500 mg/m2 ) daily on days 1 through 14 every 21 days for 4 cycles. This was followed by capecitabine (1330 mg/m2 ) daily and radiotherapy (45 Gy to lymphatics, 54-59.5 Gy to tumor bed). Either intensity-modulated radiotherapy or 3D planning could be used.
One primary outcome was median overall survival (OS), which was an average of 35 months between negative margin (R0) and microscopically positive (R1) resections. The 2-year survival rate was 65% (95% CI, 53%-74%) averaged between R0 and R1 resections. Local recurrence was roughly 11% overall (95% CI, 4%-18%), with a larger proportion occurring in R1 resections.4 Larger, controlled trials are warranted on the basis of these provocative survival results to further define the role of radiation in the treatment of BTCs.
PRODIGE 12-ACCORD 18 (UNICANCER GI, NCT01313377) was a phase III, randomized trial conducted across 33 centers in France with 196 participants. After complete resection (R0, R1) for nonmetastatic disease, patients with BTC were randomized to gemcitabine/oxaliplatin 85 mg/m2 (GEMOX 85) for 12 cycles versus observation only. Primary objectives were disease-free survival (DFS) and quality of life (QoL).