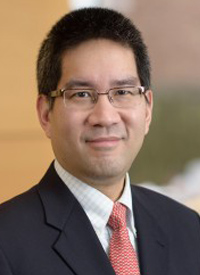 Paul Dent, PhD
Surgeon
Chief of Head and Neck Service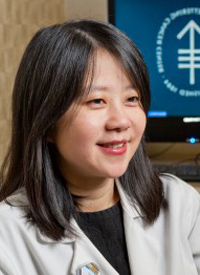 Andrew S. Poklepovic, MD
Radiation Oncologist
Vice Chair, Department
of Radiation Oncology,
Experimental Therapeutics
The incidence of mouth and throat cancer is on the rise due to transmission of the human papilloma virus (HPV), but physicians at Memorial Sloan Kettering (MSK) Cancer Center have managed to significantly reduce the intensity of treatment and improve quality of life for these patients.
The most common treatment modalities for oropharyngeal cancer (OPC) include concurrent chemoradiation therapy, robotic surgery with postoperative radiation or chemoradiation, and induction chemotherapy followed by chemoradiation therapy—a combination known as trimodality therapy. Trimodality therapy can leave patients with debilitating side effects, including long-term issues with speech and swallowing. At MSK, fewer than 8% of oropharyngeal cancers are treated with trimodality therapy
1
compared with the North American average of 41%.
2
This massive decrease is due to a number of factors, but has occurred primarily because MSK employs a multidisciplinary approach to treatment planning as well as careful upfront patient selection for robotic surgery or nonsurgical treatment.
The Changing Demographic of Oropharyngeal Cancer: Including HPV as a Parameter
Historically, head and neck squamous cell cancer has been described as a homogenous disease of multiple anatomic sites that is strongly associated with tobacco and alcohol use.
3
But the increase in the HPV infection rate means that this virus is now the major cause of squamous cell carcinomas of the oropharynx, responsible for more than 80% of cases. This increase has been seen predominantly in developed countries, particularly in younger men, and is associated with sexual behaviors that increase HPV exposure.
4
Importantly, although HPV-related OPC is a "rapidly emerging disease,"
5
HPV-positive status is associated with a more favorable prognosis compared with HPV-negative disease.
6
HPV-positive OPC shares histologic features with HPV-negative OPC, but there are fundamental biological differences. For example, HPV-positive OPC exhibits activated mutations of PIK3CA, a loss of TRAF3, and amplification of E2F1.
7
This has important implications for targeted therapy.
However, this critical and now widely recognized parameter has not been accounted for in the current, seventh edition of the American Joint Committee on Cancer (AJCC) staging system, meaning that many patients with OPC are still being treated with therapy that is more aggressive than necessary. To address this, MSK physicians took part in the International Collaboration on Oropharyngeal cancer Network for Staging (ICON-S), a global initiative formed to incorporate HPV data into the development of prognoses.
3,5
An independent validation of the ICON-S system recently demonstrated superior stratification of overall survival (OS) and progression-free survival (PFS) in comparison with the seventh edition of AJCC.
3
In 2014, MSK's Head and Neck Service began convening surgery, radiation oncology, and medical oncology specialists for a weekly disease management team (DMT) review of every patient case involving a diagnosis of squamous cell carcinoma of the oropharynx. Pathology and radiology results are assessed prior to case review by a multidisciplinary tumor board, and an individualized treatment plan is designed for each patient by team consensus.
Robotic Surgery: Patient Selection Is Key
Robotic surgery now allows for tumors from the back of the throat to be surgically removed in a minimally invasive fashion with optimal visualization through the open-mouth transoral robotic surgery (TORS) system. At MSK, a formal radiology review is performed to identify factors that lead to postoperative chemoradiation, including extra capsular spread and being at high risk for positive margins. Only specifically selected patients who meet these criteria are offered TORS.
1