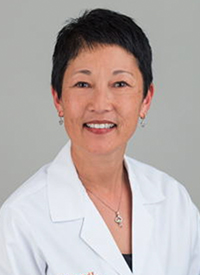 Cynthia Yoshida, MD
Gastroenterologist
Digestive Health Center
University of Virginia Health System
Charlottesville, Virginia
The National Colorectal Cancer Roundtable's 80% by 2018 initiative has been publicized for several years as a commitment to improving colorectal cancer (CRC) screening rates among adults 50 years and older, and this initiative will continue beyond 2018. Approximately 1 of every 20 Americans will be diagnosed with CRC at some point in their life, and the American Cancer Society estimates that most CRC deaths can be prevented by screening. Screening has been shown to save lives both by decreasing the incidence of CRC via the detection and removal of precancerous polyps and by increasing the likelihood of survival, which involves identifying CRC at an earlier stage when treatment is usually more effective.
CRC screening is cost-effective. For the cost of treating 1 case of advanced CRC, hundreds or even thousands of people could be screened for this disease type. Screening for CRC is obviously the right thing to do, yet locally and nationally we are not meeting this goal. Improving the screening rate has been challenging for many organizations, including the University of Virginia (UVA). Why does something that sounds so simple require so much effort, and what makes that effort worthwhile?
Increase CRC Awareness
As a nationally ranked health system that includes a National Cancer Institute–designated cancer center, the UVA Health System is committed to leading in this arena through the development and implementation of a robust CRC screening program. Our vision is a system that allows us to (1) consistently offer patients appropriate options for CRC screening, (2) educate patients and providers about CRC screening, (3) remove barriers to screening, and (4) ensure that patients are supported appropriately after screening occurs.
The logical place to begin was to determine which screening methods to include within our program. The American Cancer Society recognizes 6 different options for CRC screening. Offering patients different test options significantly increases adherence to CRC screening recommendations. A review of outcomes, risks, costs, and benefits of all screening methods led to our decision to build our program around 4 tests: fecal immunochemical (FIT), colonoscopy, computed tomography colonography, and multitarget stool DNA.
To increase awareness, our goal was to educate both patients and providers about the options for CRC screening, with an emphasis on informed and shared decision making. We created patient-friendly literature to educate patients on specific test options and the lifesaving benefits of CRC screening. These materials are available in print form, on our website, and through our electronic health record (EHR), to provide easy access for our patients and providers.