As the 340B drug discount program has ballooned in size over the last several years, some hospitals are getting creative about how to make the program work for their own financial gain. Of course, this comes at the expense of the uninsured or vulnerable patients the program was created to help.
340B Hospitals Do Most Acquisitions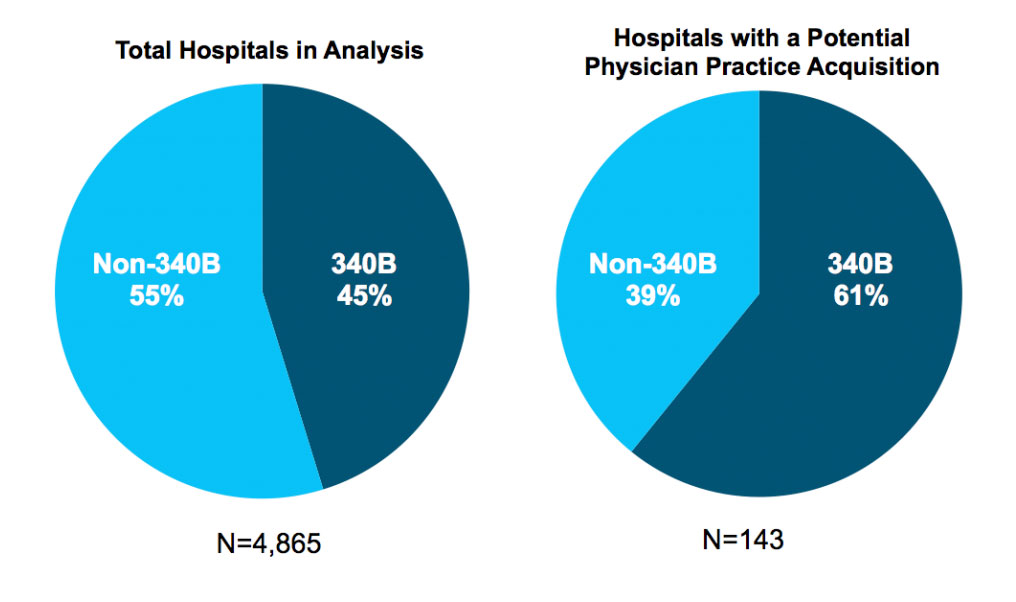 Out of 4,865 hospitals included in this analysis by Avalere, 143 were identified as possibly acquiring at least one physician practice between 2009 and 2013.
When it comes to physician practice acquisitions, policymakers should take a closer look at whether the opportunity to profit from the 340B program is fueling this growing trend, which may negatively impact the overall cost of health care. Unfortunately, this is just one of the many challenges facing 340B after years of accelerated growth and a lack of transparency and accountability among program beneficiaries. We all need to work together to reform the 340B program to ensure it's working as Congress originally intended—to help patients in need, not to generate profits for hospitals or increase financial burdens on the health care system.