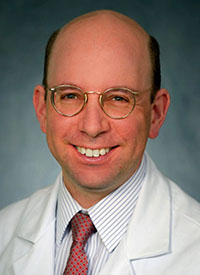 Alexander E Perl, MD
While there are many remaining therapeutic challenges for patients with acute myeloid leukemia (AML), recent advances with drug approvals and an improved understanding of how to treat patients with the disease are steps in the right direction, according to Alexander E. Perl, MD.
on Hematologic Malignancies, Perl, an associate professor of medicine at Perelman School of Medicine at the University of Pennsylvania, discussed the future of FLT3 inhibitors, current obstacles with treating patients with AML, and what pivotal trial results the community can expect to hear in the coming months.
OncLive: What did you discuss in your presentation?
Perl
: We are getting better at defining which patients respond to which therapies in terms of targeted therapies—which is not a new idea, but a new option in the clinic. We have never had that before like we have now. Even with certain subsets, whether they are patients who respond to CPX-351 (Vyxeos), which is a different formulation of older chemotherapy, this seems to work better than the traditional way that we treated AML. That's an exciting advance, as well.

... to read the full story