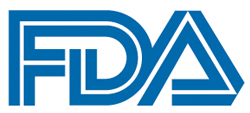 The FDA has scheduled an Oncologic Drugs Advisory Committee (ODAC) hearing for May 24, 2017, to discuss a new drug application (NDA) for neratinib as a treatment for patients with HER2-positive breast cancer following prior treatment with postoperative trastuzumab (Herceptin), according to a statement from the developer of the TKI, Puma Biotechnology.
UPDATE 5/24/2017: FDA Panel Supports Neratinib Approval for HER2+ Breast Cancer
The NDA for neratinib, which the FDA accepted on September 20, 2016, is based on findings from the phase III ExteNET trial and the phase II CONTROL trial. ODAC will review the efficacy and safety data and make a non-binding recommendation on whether or not the FDA should approve the drug.
The NDA was originally anticipated in the first quarter of 2016; however, the submission was delayed following a series of meetings with the FDA in which the agency requested a new statistical analysis of data from the ExteNET trial. For the new analysis, data were censored for patients who missed 2 or more scheduled disease assessments prior to recurrence or death.
In the initial data reported for the phase III ExteNET study, neratinib demonstrated a 2-year disease-free survival (DFS) rate of 93.9% compared with 91.6% in the placebo arm, according to findings published in
Lancet Oncology
.
1
With the new statistical model, the 2-year invasive DFS rates were 94.2% and 91.9% for neratinib and placebo, respectively. This represented a 34% reduction in the risk of disease recurrence or death (HR, 0.66; CI, 0.49-0.90;
P
= .004), according to data released by Puma.
In the ExteNET study, 2840 patients who remained disease-free following 1 year of treatment with adjuvant trastuzumab and chemotherapy were randomized to neratinib (n = 1420) or placebo (n = 1420). The interval between receiving trastuzumab and entering the trial was approximately 4.5 months. Neratinib was administered for 12 months at 240 mg per day.
The median age of patients in the study was 52 years and approximately 23.8% had node negative disease, with 46.6% of patients having 1 to 3 positive nodes and 29.6% had ≥4 positive nodes. Anthracyclines were administered as adjuvant chemotherapy in the majority of patients (77%). Appropriate endocrine therapy was administered to 94% of patients with hormone receptor (HR)-positive breast cancer.
In the data published in Lancet Oncology, treatment with neratinib benefited patients across all subgroups for invasive DFS. Trends toward a greater benefit were seen in patients who were <35 years old at randomization (n = 101; HR, 0.43; 95% CI, 0.14-1.17) and those who received sequential trastuzumab and chemotherapy (n = 1070; HR, 0.48; 95% CI, 0.28-0.81). In patients with both HER2+ and HR+ disease, the 2-year DFS rate was 95.4% with neratinib and 91.2% with placebo, representing a 49% benefit (HR, 0.51;
P
= .001).
In the neratinib arm, 3.7% of patients experienced distant recurrence compared with 5.1% in the placebo arm. Central nervous system (CNS) metastases were seen in 0.9% of patients in the neratinib arm versus 1.1% with placebo.
In patients with DCIS, the 2-year DFS rate was 93.9% with neratinib versus 91.0% (HR, 0.63; 95% CI, 0.46-0.84;
P
= .002). In the HR-negative group (n = 1209) the 2-year invasive DFS rate was 92% with neratinib and 92.2% with placebo (HR, 0.93;
P
= .735).
In high-risk patients, the 2-year DFS rate was 92.9% with neratinib and 89.8% with placebo (HR, 0.66;
P
= .01). In patients with centrally confirmed HER2-positive disease, the benefit with neratinib was 94.7% versus 90.6% with placebo (HR, 0.51;
P
= .002).
Across the full study, 95.4% of patients treated with neratinib experienced all-grade diarrhea (39.9% was grade 3/4). The trial design did not mandate antidiarrhea prophylaxis. Other gastrointestinal-related adverse events included nausea (43%), fatigue (27%), vomiting (26.2%), and abdominal pain (24.1%). In the placebo arm, 35.4% of patients had all-grade diarrhea, with a grade 3/4 incidence of just 1.6%.
The phase II open-label CONTROL study enrolled patients within 1 year of completing adjuvant treatment with trastuzumab. Neratinib was administered at 240 mg daily for 12 months. In the original protocol patients received loperamide at 16 mg on day 1 followed by 12 mg per day on days 2 and 3 and 6 to 8 mg on days 4 to 56. After an amendment to the protocol to simplify treatment, patients received loperamide at 12 mg per day for the first two weeks followed by 8 mg per day until day 56. The study was also expanded to included 2 additional cohorts, one group that received loperamide and budesonide and another arm that received loperamide plus colestipol.
An interim analysis was presented at the 2017 AACR Annual Meeting for 137 patients who received neratinib plus loperamide (28 at the original dosing regimen and 109 who received the modified dose), 64 patients who received neratinib plus loperamide for 2 cycles and budesonide for 1 cycle, and 26 patients who received neratinib plus loperamide for 1 cycle and colestipol for 1 cycle.
2