Search Videos by Topic or Participant
A unique opportunity to view lively discussions featuring peer-to-peer exchanges that provide authoritative insights, opinions, and perspectives on important issues facing today's cancer care professionals.
Featured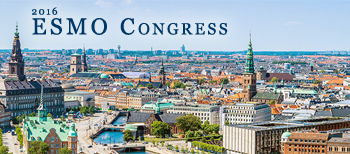 View coverage from the European Society for Medical Oncology Annual Congress held at the Bella Center in Copenhagen, Denmark, from October 7 to 11, 2016.

View more >>>
Melanoma Updates
Pembrolizumab/Ipilimumab Shows Promising Efficacy
James Allison Predicts 'Cures' With Checkpoint Inhibitor Combinations
Nivolumab Survival Benefit Sustained in Updated Data
Novel T-VEC Combos Mark Next Phase of Oncolytic Immunotherapy Era
Novel Treatments, Targets Next Step in Immuno-Oncology Revolution
Download the meeting reporter >>>
Immunotherapy and Oncology
Mark Socinski, MD, moderates this OncLive Peer Exchange panel discussion on modern use of anti-angiogenic therapy. The experts in gastrointestinal and lung cancers include Johanna C. Bendell, MD; Edward Garon, MD; Roy Herbst, MD; Yelena Y. Janjigian, MD; and Manish Shah, MD.
View Now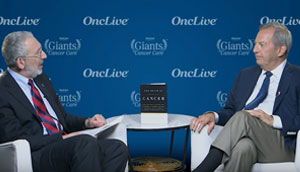 In
The Death of Cancer
, written by Vincent T. DeVita Jr, MD, a pioneering oncologist reveals, after 50 years on the front lines of medicine, why the war on cancer is winnable, and how to get there.