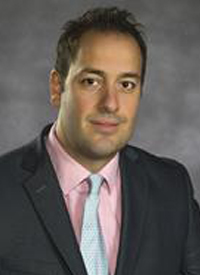 Anthony Faber, PhD
Member, Developmental Therapeutics Research Program
Virginia Commonwealth University (VCU) Massey Cancer Center
Assistant Professor, Philips Institute for Oral Health Research, VCU School of Dentistry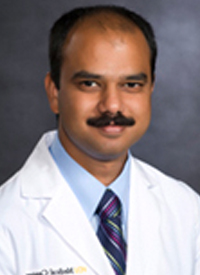 Madhu Gowda, MD
Pediatric Hematologist-Oncologist
Children's Hospital of Richmond at VCU and Massey Cancer Center
Assistant Professor, Department of Pediatrics, VCU School of Medicine Richmond, VA
Neuroblastoma is a rare cancer that develops in very early forms of nerve cells in an embryo or fetus. Among children, it is the most common extracranial solid tumor and typically occurs before the age of 5 years. Every year in the United States, about 700 patients are diagnosed with neuroblastoma. Of these children, one-third have low- or intermediate-risk neuroblastoma with an excellent prognosis (90%-95% survival rate) with minimal treatments. Unfortunately, the remaining two-thirds have high-risk disease and a survival rate of only about 50% despite multimodal therapy.
1
The current treatment for children with high-risk neuroblastoma includes high-dose chemotherapy, surgery, stem cell transplantation, radiation therapy, isotretinoin, and immunotherapy. It is an intense regimen that has significant adverse effects (AEs) and toxicity to the kidneys, heart, and lungs. The physical and emotional impact on children and their families is tremendous. Even with these therapies, nearly 50% of the children cannot be cured and those who go into remission are at high risk for long-term treatment-related AEs.
Targeted Treatments Emerge
However, the news is not all grim. There have been some recent treatment advancements. For instance, metaiodobenzylguanidine (MIBG) is a radioactive compound used for the diagnosis of neuroblastoma. By substituting the radioactive iodine for a different isotope, MIBG can be used to deliver targeted radiation therapy, to which about 30% of patients with relapsed neuroblastoma respond.
2
A second approach to specifically attack neuroblastoma is through the chimeric antibody dinutuximab, which targets disialoganglioside GD2, found richly on neuroectodermal tissue. Longer event-free survival and progression-free survival have been demonstrated in children given the combination of dinutuximab, cytokines, and isotretinoin compared with isotretinoin alone.
3
Additionally, Yael P. Mossé, MD, from Children's Hospital of Philadelphia (CHOP), has recently published research showing that the ALK inhibitor crizotinib may restore sensitivity to common chemotherapy agents in preclinical neuroblastoma models with
ALK
mutations.
4
Mossé and colleagues also recently published results from the New Approaches to Neuroblastoma Therapy (NANT) trial, which found that alisertib, an Aurora-A kinase inhibitor, demonstrated activity against neuroblastoma and was tolerable in patients with relapsed or refractory neuroblastoma. The trial had an overall response rate of nearly 32%, with a response rate of 50% at the maximum tolerated dose.
5
Venetoclax Looks Promising
Some of the most lethal forms of neuroblastoma are often associated with amplification of the transcription factor MYCN, and researchers at Massey Cancer Center and the Philips Institute for Oral Health Research have been investigating new therapies for
MYCN
-amplified neuroblastoma. In fact, our laboratory is working on the development of targeted therapies for currently undruggable cancers—those that are driven by genomic abnormalities—such as amplification of
MYCN
, for which there are no available drugs to directly target the genetic abnormality.