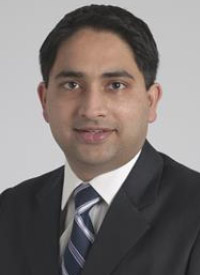 Although many new therapies have been introduced in a range of cancer types, brain metastases remain a serious neurological complication in patients with advanced malignancies. In the past, patients with a single brain metastasis were treated with surgery followed by some form of radiation. Patients with multiple brain metastases received either stereotactic radiosurgery or/and whole-brain radiation therapy. Traditional chemotherapy had a limited role in the treatment of these patients due to poor blood-brain barrier penetration.
Medical therapies are now increasingly coming to the frontline in the management of brain metastases, as novel agents have shown promising results in this patient population. The activity of targeted therapies and immunotherapies demonstrates the increased role of medical therapy in the management of patients with brain metastases, and it represents additional options for our patients.
The most common cancers that metastasize to the brain include lung cancer, breast cancer, and melanoma, and most of the medical therapy clinical trials have focused on these malignancies.
Lung Cancer
Lung cancer is the most common cause of brain metastases in patients with cancer. Tyrosine kinase inhibitors (TKIs) that target the EGFR pathway and ALK translocations have shown impressive results in this setting. Initial studies show good intracranial activity with the firstgeneration EGFR-targeting TKIs such as erlotinib and gefitinib in patients with non–small cell lung cancer (NSCLC). Sometimes, when the standard doses of targeted agents such as erlotinib are not effective, there is evidence for using higher pulsed doses of erlotinib.
1
The second-generation anti-EGFR TKIs have shown more promising intracranial responses in the subset of patients with the EGFR T790M mutation.
2
The initial analyses from the phase II AURA study and expansion cohort reported an intracranial response rate of 56% to osimertinib, which targets the EGFR T790M resistance mutation.
2
At the 2017 American Society of Clinical Oncology (ASCO) Annual Meeting, the initial results of the BLOOM study that evaluated AZD3759 in patients with EGFR-mutant NSCLC with leptomeningeal metastasis showed promising initial results.
3
Responses of approximately 50% were reported with avitinib, another drug specific to the EGFR T790M resistance mutation.