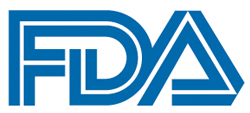 The FDA has approved pembrolizumab (Keytruda) for the treatment of patients with Bacillus Calmette-Guerin (BCG)–unresponsive, high-risk, non-muscle invasive bladder cancer (NMIBC) with carcinoma in situ (CIS) with or without papillary tumors who are ineligible for or have elected not to undergo cystectomy.
1
The approval is based on findings from the phase II KEYNOTE-057 trial (NCT02625961), in which the PD-1 inhibitor elicited a complete response (CR) rate of 41% (95% CI, 31%-51%) in 96 patients with high-risk NMIBC with CIS with or without papillary tumors; the median duration of response (DOR) was 16.2 months (0.0+, 30.4+). Additionally, 46% of responding patients experienced a CR lasting ≥12 months.
"For patients with high-risk, non-muscle invasive bladder cancer that has become unresponsive to BCG treatment, the most effective treatment option is a radical cystectomy, which includes removing the entire bladder and a prostatectomy for men or total hysterectomy in women," lead KEYNOTE-057 study author Arjun V. Balar, MD, associate professor of medicine and director of Genitourinary Medical Oncology at NYU Langone Health's Perlmutter Cancer Center, said in a statement. "This surgery carries a substantial risk for morbidity and mortality and can negatively impact quality of life. In fact, many patients are not medically eligible for a radical cystectomy. This approval provides a new approach for treating patients with BCG unresponsive high-risk non-muscle invasive bladder cancer, and moreover highlights the continued impact that systemic immunotherapies have had in the management of this disease."

... to read the full story