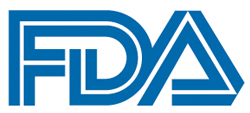 The FDA has granted an accelerated approval to selinexor (Xpovio) for use in combination with dexamethasone for the treatment of adult patients with relapsed/refractory multiple myeloma who have received ≥4 prior therapies and whose disease is refractory to ≥2 proteasome inhibitors, ≥2 immunomodulatory agents, and a CD38-targeted monoclonal antibody.
1,2
"The 25.3% response rate seen in the subgroup of 83 patients in the pivotal phase IIb STORM study that served as the basis for Xpovio's accelerated approval is clinically meaningful and a validated surrogate marker for clinical benefit in our patients with advanced refractory disease," Sundar Jagannath, MD, director of the Multiple Myeloma Program, professor of medicine (hematology and medical oncology) at Tisch Cancer Institute at Mount Sinai School of Medicine, and principal investigator of the STORM study, stated in a press release.


The recommended starting dosage of selinexor is 80 mg orally on days 1 and 3 weekly until disease progression or unacceptable toxicity, and the dexamethasone dosage is at 20 mg orally on days 1 and 3 weekly. Karyopharm, the drug's manufacturer, anticipates selinexor becoming commercially available on or before July 10, 2019. Additionally, the European Medicines Agency is also reviewing a Marketing Authorization Application for selinexor for this indication.

... to read the full story