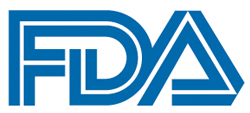 The FDA has granted an accelerated approval to tazemetostat (Tazverik) for the treatment of adult and pediatric patients aged ≥16 years old with metastatic or locally advanced epithelioid sarcoma that is not eligible for complete resection.
1
The approval follows a December 2019 hearing by the FDA's Oncologic Drugs Advisory Committee, in which the panel was to discuss data supporting tje new drug application (NDA) for an accelerated approval of tazemetostat in this setting, and to determine whether the ORR benefit with the EZH2 inhibitor was enough to warrant an indication and that it outweighed the risks of secondary malignancies.
Although Epizyme submitted data from cohort 5 of the trial for the NDA, the FDA also assessed findings from cohort 6 (n = 44), which enrolled patients with similar eligibility criteria and baseline characteristics, and pooled data from the 2 cohorts to further assess the efficacy of tazemetostat in this patent population.
2
In both cohorts, patients were treated with the same dosage regimen of tazemetostat. Additional data that were submitted to support the application were safety findings from the entire tazemetostat program in various malignancies.

... to read the full story