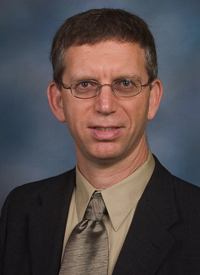 Although surgery and radiotherapy are standard treatment modalities for grade T1/T2 oral cavity cancer (OCC), both approaches have well-documented limitations, including their association with adverse effects that lower quality of life (QoL) for patients.
For these reasons, it is important to consider alternative frontline therapies with less impact on QoL, such as photodynamic therapy (PDT), which has emerged as an attractive option for treating patients with early-stage OCC.
How PDT Works
Developed at Roswell Park Cancer Institute in the late 1970s, PDT is an FDA-approved treatment for early-stage lung cancer and palliation of late-stage lung cancer. It involves the generation of reactive oxygen species and radicals through light activation of photosensitizers administered intravenously a few hours to 4 days prior to treatment (Figure). PDT can be administered before or after surgery, chemotherapy, or radiation, without lowering the strength of the response to these therapies.
6
At Roswell Park, PDT is offered as a treatment option for nonmelanoma skin cancer, lung, and esophageal cancers, as well as Barrett's esophagus and other precancerous conditions.
Figure. Major Components of the PDT Process6
PDT for Early-Stage Head and Neck Cancer
Numerous studies over the past 25 years have demonstrated the safety and efficacy of PDT in the treatment of early-stage oral and oropharyngeal carcinomas. Between 1990 and 2013, 729 patients were treated with PDT with a cumulative overall tumor response rate of 85%. Patients whose cancer did not fully respond to PDT and who underwent secondary treatment with either surgery or repeated PDT showed 100% complete response. The AEs of PDT are largely limited to photosensitivity and pain at the treatment site, which is easily managed by analgesics. Photosensitivity, which generally manifests as mild to moderate edema, can be limited through patient education and temporary avoidance of prolonged sun exposure.

... to read the full story