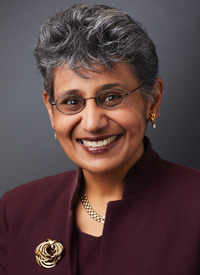 Anees B. Chagpar, MD, MSC, MPH, MA, MBA
Associate Professor of Surgery
Assistant Director of Global Oncology
Yale Comprehensive Cancer Center
New Haven, Connecticut
Patients with distant metastatic disease at presentation constitute 3% to 10% of patients with breast cancer. Historically, these patients have been considered to have systemic disease that cannot be treated with surgery for curative intent. This is often a devastating diagnosis for a patient, who is faced with only palliative options.
It is unclear, however, whether this improvement in overall survival (OS) represents the true effect of debulking or is simply reflective of the inherent selection bias favoring healthier patients with a lower tumor burden as surgical candidates.
Conflicting Data in Trials
Randomized controlled trials to elucidate the true impact of surgery in the setting of metastatic disease have produced seemingly conflicting results. Badwe et al reported the findings of an Indian trial (NCT00193778) in which 350 patients with metastatic disease were treated with systemic therapy and subsequently randomized to receive surgery or not.
3
In this study, there was no significant difference in OS at 2 years of follow-up between the 2 groups (41.9% vs 43.0%, respectively; HR, 1.04; 95% CI, 0.81-1.34;
P
= .79). Although patients treated with surgery in this study tended to have a lower rate of locoregional recurrence, they had a higher rate of progression to distant metastases.

... to read the full story