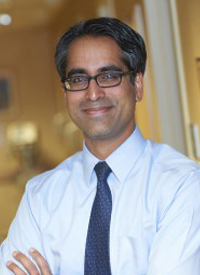 Mohit Chawla, MD, FCCP
Director, Interventional Pulmonology
Co-Director, Complex Airway Diseases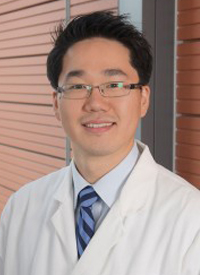 Robert P. Lee, MD
Director, Pleural Diseases
Assistant Director, Interventional Pulmonology
Nicholas Vander Els, MD, FCCP
Director, Pulmonary Function Laboratories
Memorial Sloan Kettering Cancer Center
New York, New York
Advanced interventional pulmonology (IP) techniques are revolutionizing the diagnosis and treatment of lung cancer. Minimally invasive bronchoscopy allows specialists to accurately diagnose and stage lung cancer and provide less-invasive therapeutic and palliative procedures for patients with malignant airway, pleural space, and lung parenchymal diseases.
At Memorial Sloan Kettering Cancer Center (MSK), we have been leading the field of IP since the inception of our IP Section with 2 attending physicians in 2008. Our team has pioneered new techniques and collaborated in the development of evidence-based clinical practice guidelines for symptom management in patients with lung cancer
1
; the validation of an examination for doctors training in the field
2
; and, most recently, the use of endobronchial ultrasound-guided transbronchial needle aspiration (EBUS-TNBA) for staging cancer.
3
Our IP experts collaborate with thoracic surgeons, interventional radiologists, radiation oncologists, and medical oncologists on the Thoracic Disease Management Team to develop the optimal diagnostic and treatment plan for each patient, often minimizing the need for multiple invasive procedures. We continue to develop and research new modalities, conduct clinical trials, and advance the field through our training fellowship and continuing medical education courses to train more subspecialists.
Minimally Invasive Procedures
Inserting instrumentation through a bronchoscope requires no incisions, providing patients with significant advantages compared with standard surgical or percutaneous options: less postoperative pain, faster recovery times, fewer complications, and shorter hospital stays. Many procedures are performed on an outpatient basis with low risk.
EBUS-TNBA involves using ultrasound waves to locate and biopsy lung masses and enlarged lymph nodes near tumors via needle aspiration. Navigational bronchoscopy combines data from CT scans with electromagnetic navigational instruments to identify, biopsy, and treat small peripheral lung lesions.
With therapeutic bronchoscopy, the bronchoscope serves as a conduit for inserting airway stents in patients with collapsed lungs or blocked airways, applying laser ablation to destroy tumor tissue, or treating airway defects.
Pleural space diseases are a common problem when cancer spreads to the chest. Using ultrasound guidance, we can insert indwelling tunneled pleural catheters, such as PleurX, that can be managed at home; perform pleurodesis to seal the pleural space to prevent further fluid accumulation; and drain fluid and remove scar tissue.
IP procedures can relieve symptoms in patients with advanced lung cancers, in some cases allowing them to be taken off ventilators or improving their quality of life so that they can receive additional cancer treatment that may extend survival.
MSK-Impact Tumor Genetic Profiling Assay
A significant benefit of advanced diagnostic bronchoscopy is that the technique can be used to obtain biopsies of sufficient size for use with MSK-IMPACT™ (Integrated Mutation Profiling of Actionable Cancer Targets), MSK's genetic-profiling assay that uses high-throughput next-generation sequencing to look for alterations in more than 465 cancer-associated genes and other molecular biomarkers.