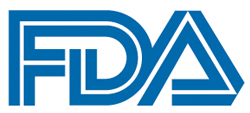 The FDA has approved brigatinib (Alunbrig) for the first-line treatment of patients with
ALK
-positive metastatic non–small cell lung cancer (NSCLC), as detected by an FDA-approved test.
1
The approval is based on the phase III ALTA-1L trial, in which treatment with brigatinib demonstrated a 51% reduction in the risk of disease progression or death compared with crizotinib (Xalkori) in patients with advanced ALK-positive NSCLC who had not received a prior ALK inhibitor.
"Results from the ALTA-1L trial add brigatinib to the very short list of first-line treatment options for ALK-positive lung cancer patients that have proven to be superior to crizotinib. Compared to crizotinib, brigatinib demonstrated superior efficacy, especially among those with brain metastases at baseline, and a low pill burden, at one pill a day, which is an important factor when we could be controlling disease for years," said Ross Camidge, MD, PhD, Joyce Zeff Chair in Lung Cancer Research, University of Colorado Cancer Center. "These data have established brigatinib's potential in the first-line setting, and I'm confident the FDA approval will open a new window of possibilities for physicians and their patients."

... to read the full story