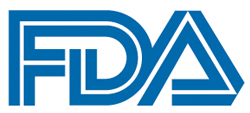 The FDA has expanded the approval of eltrombopag (Promacta) in combination with standard immunosuppressive therapy (IST) to include newly diagnosed adult and pediatric patients 2 years and older with severe aplastic anemia (SAA), according to Novartis, the manufacturer of eltrombopag.
1
The agency also granted the agent a breakthrough therapy designation as a counter measure for hematopoietic sub-syndrome of acute radiation syndrome (H-ARS).
Regarding the breakthrough therapy designation, research and development of eltrombopag for H-ARS is being conducted under contract with the US Department of Health and Human Services' Biomedical Advanced Research and Development Authority as potential use following radio/nuclear threats, specifically to treat patients exposed to myelosuppressive doses of radiation. Eltrombopag has been shown to decrease the risk of hemorrhage in patients with H-ARS, Novartis stated.
---
References
FDA Approves Novartis Drug Promacta for First-Line SAA and Grants Breakthrough Therapy Designation for Additional New Indication. Novartis. Published November 16, 2018. https://on.mktw.net/2TeGwse. Accessed November 16, 2018.
Townsley DM, Scheinberg P, Winkler T, et al. Eltrombopag added to standard immunosuppression for aplastic anemia. N Engl J Med. 2017;376(16):1540-1550. doi: 10.1056/NEJMoa1613878.

... to read the full story