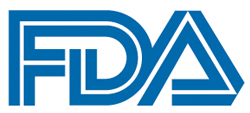 The FDA has granted a priority review designation to a new drug application (NDA) for fedratinib as a treatment for patients with myelofibrosis.
---
References
U.S. FDA Grants Priority Review for Fedratinib New Drug Application in Myelofibrosis. Celgene. Published March 5, 2019. https://bit.ly/2H0Ec5i. Accessed March 5, 2019.
Pardanani A, Harrison C, Cortes JE, et al. Safety and efficacy of fedratinib in patients with primary or secondary myelofibrosis: a randomized clinical trial. JAMA Oncol. 2015;1(5):643-651. doi: 10.1001/jamaoncol.2015.1590.
Harrison CN, Schaap N, Vannucchi AM, et al. Janus kinase-2 inhibitor fedratinib in patients with myelofibrosis previously treated with ruxolitinib (JAKARTA-2): a single-arm, open-label, non-randomised, phase 2, multicentre study. Lancet Haematology. 2017;4(7):PE317-E324. doi: 10.1016/S2352-3026(17)30088-1.

... to read the full story