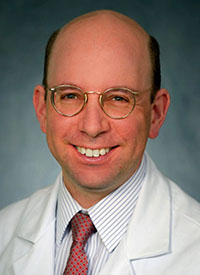 Alexander E Perl, MD
The addition of the chimeric antigen receptor (CAR) T-cell therapy tisagenlecleucel (Kymriah) in acute lymphoblastic leukemia (ALL) has transformed the treatment paradigm, explains Alexander Perl, MD.
, Perl, an associate professor of medicine at the University of Pennsylvania, discussed the implementation of CAR T-cell therapy in ALL and other advances with this unique treatment across the spectrum of hematologic malignancies.
OncLive: CAR T-cell therapy was recently named ASCO's Cancer Advance of the Year. How has this treatment changed the paradigm for hematologic malignancies, such as ALL?
Perl:
The CD19-directed therapies have really changed that process, whether it's panitumumab (Vectibix)—which is an antibody that targets CD19 and directs T cells to it—or more recently, CAR T-cell therapies. Now, we are seeing both high rates of response and much more durable responses. In particular, with CAR T-cell therapy, not all of these patients need a subsequent transplant because patients who get durable responses and persistence of their CAR T cells can live without additional therapy in sustained remissions.

... to read the full story