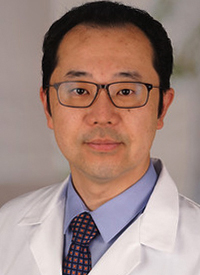 Richard C. Koya, MD, PhD
Associate Professor, Oncology
Associate Director, Center for Immunotherapy
Director, Vector Development & Production Facility,
Roswell Park Comprehensive Cancer Center,
Buffalo, NY
Recent advances in the understanding of the immune system are paving the way for new and effective approaches to treating cancer. This is highlighted by FDA approvals in 2017 of T lymphocyte–based adoptive cellular transfer (ACT) therapies that use chimeric antigen receptors (CARs) to target CD19, a protein that is expressed on the surface of tumor cells.
The T cells fueling these exciting therapies are created by transduction, in which a viral vector is used to induce the expression of a transgene. In the case of the 2 newly approved therapies, tisagenlecleucel (Kymriah) and axicabtagene ciloleucel (Yescarta), the transduction payload consists of single-chain variable fragments derived from an antibody that reacts against CD19. The transformed T cells develop added signaling domains that ensure activation of T cells once they find their target cancer cells. Because CD19 is expressed on the surface of B-cell leukemia/lymphoma cells and has limited expression in normal cells (mainly B lymphocytes), it was considered an ideal target.
The Focus Shifts to New Targets
The race to develop CAR T cells now focuses on discovering additional targets. Finding proteins on the surface of tumor cells that are not present in normal tissues has been extremely challenging—especially in the case of solid tumors—decreasing the prospects for a safe CAR therapy for solid tumors. However, another modality of engineered T cells has been in development, although it has received much less attention than CAR T cells: T-cell receptor T cell-based ACT (TCR-T ACT).

... to read the full story