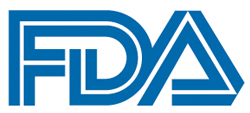 The FDA has approved iobenguane I-131 (Azedra) for adult and pediatric patients aged ≥12 years with iobenguane scan–positive, unresectable, locally advanced or metastatic pheochromocytoma or paraganglioma (PPGL) who require systemic anticancer therapy.
An expanded access program for iobenguane I-131 is currently available for patients with MIBG-avid malignant and/or recurrent PPGL. Outside of providing access to the medication, the program also plans to further assess safety (NCT02961491).
---
Jimenez C, Chin BB, Noto RB, et al. AZEDRA (iobenguane I 131) in patients with malignant and/or recurrent pheochromocytoma/paraganglioma (PPGL): Final results of a multi-center, open-label, pivotal phase 2b study. Presented at: NANETS 2017 Symposium; October 19-21, 2017, Philadelphia, PA. Abstract C-28.

... to read the full story