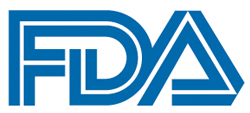 The FDA has approved the combination of olaparib (Lynparza) and bevacizumab (Avastin) for the maintenance treatment of patients with advanced ovarian cancer who are in complete or partial response (PR) to first-line platinum-based chemotherapy and whose cancer is associated with homologous recombination deficiency (HRD)–positive status defined by either a deleterious or suspected deleterious
BRCA
mutation, and/or genomic instability.
1
Patients were enrolled regardless of the type or extent of surgery (upfront or interval). The median age was 60.5 years, and all patients had an ECOG performance status of 0 or 1. A total of 95.5% patients had serous histology.


The primary end point was investigator-assessed PFS; secondary end points included PFS2, overall survival, time until first subsequent therapy or death, and global health status–quality of life dimension of the European Organization for Research and Treatment of Cancer Quality of Life Questionnaire.

... to read the full story