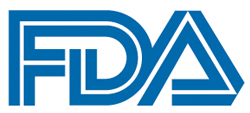 The FDA has granted a fast track designation to the antibody-drug conjugate (ADC) sacituzumab govitecan for the treatment of adult patients with locally advanced or metastatic urothelial cancer who have previously received a PD-1/PD-L1 inhibitor, and a platinum containing chemotherapy in the neoadjuvant/adjuvant, locally advanced or metastatic setting, including patients who are platinum ineligible and have previously received a PD-1/PD-L1 inhibitor in the neoadjuvant/adjuvant, locally advanced, or metastatic setting.
1
The ORR comprised 2 complete responses, 6 partial responses (PRs), and 2 additional PRs pending confirmation. In patients with liver metastases (n = 23), the ORR was 25.0%.


"Coming in the wake of a recent unanimous recommendation by the independent Data Safety Monitoring Committee for the ASCENT study to stop the trial due to compelling evidence of efficacy in metastatic triple-negative breast cancer, it is gratifying to learn of the FDA's recognition of sacituzumab govitecan's potential in urothelial cancer, an important second indication for our lead antibody-drug conjugate. With the upcoming maturation of the data from the 100-patient cohort with prior platinum-based and PD-1 or PD-L1 inhibitor therapies, and based on the Fast Track designation, we will actively seek guidance from the FDA on a potential accelerated approval pathway," Loretta M. Itri, MD, chief medical officer at Immunomedics, the manufacturer of sacituzumab govitecan, said in a press release.

... to read the full story