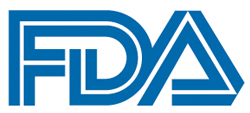 The FDA's Oncologic Drugs Advisory Committee (ODAC) voted 9 to 4 supporting the approval of a new drug application (NDA) for pembrolizumab (Keytruda) for the treatment of patients with Bacillus Calmette-Guerin (BCG)–unresponsive, high-risk, non-muscle invasive bladder cancer (NMIBC) with carcinoma in-situ (CIS) with or without papillary tumors who are ineligible for or chose to not undergo cystectomy.
The NDA is based on findings from the phase II KEYNOTE-057 trial (NCT02625961). An FDA analysis of 97 patients from the trial found that pembrolizumab elicited a 41.2% (95% CI, 31.5-51.4) complete response (CR) rate and a median duration of CR of 16.2 months (range, 0.0+ to 26.8+) in this patient population. Nineteen (48%) of the 40 responding patients maintained their response for 1 year or more.
With its affirmative decision, the panel was voting that the response efficacy data compared with the toxicity findings from the KEYNOTE-057 trial demonstrate a favorable risk/benefit profile for pembrolizumab in this setting. The FDA, which is not required to followed the opinion of the ODAC, previously granted a priority review designation to the pembrolizumab NDA with an action date scheduled for January 2020.

... to read the full story